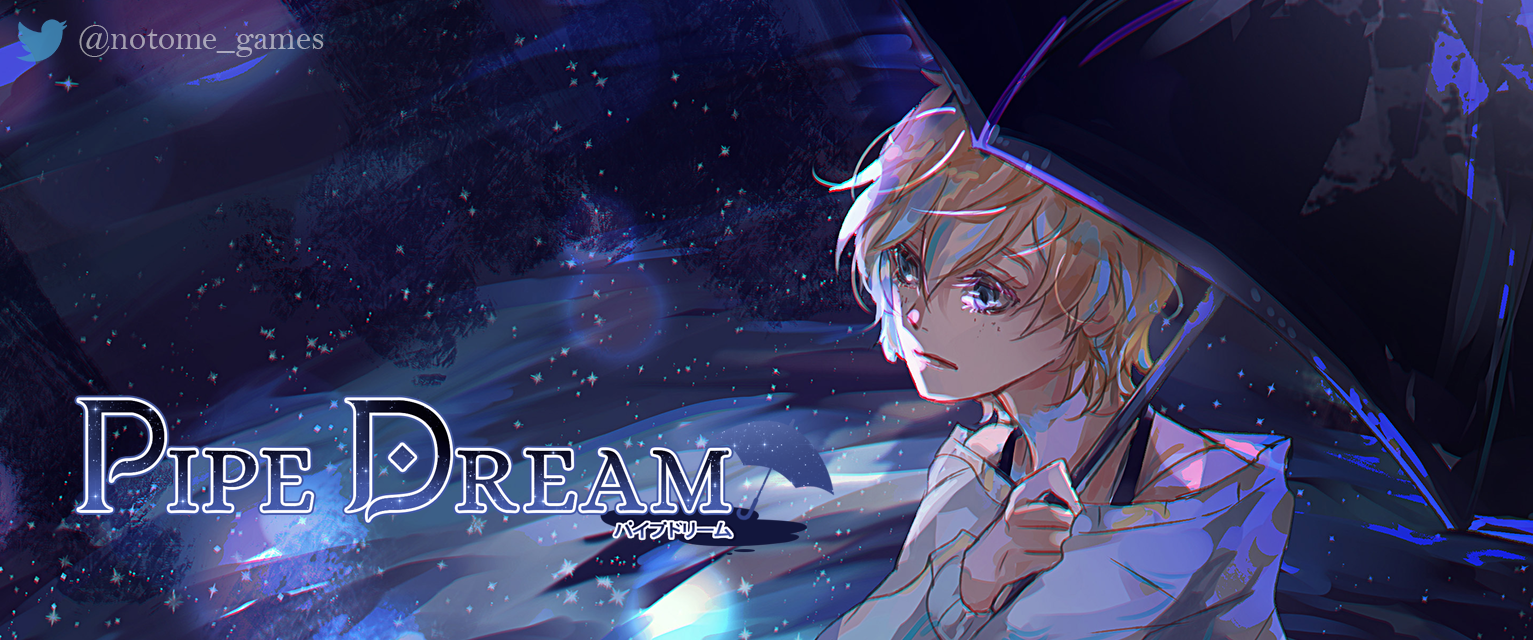 Pipe Dream™ Demo
Pipe Dream Successfully Funded on Kickstarter
---
Our campaign on Kickstarter ended today!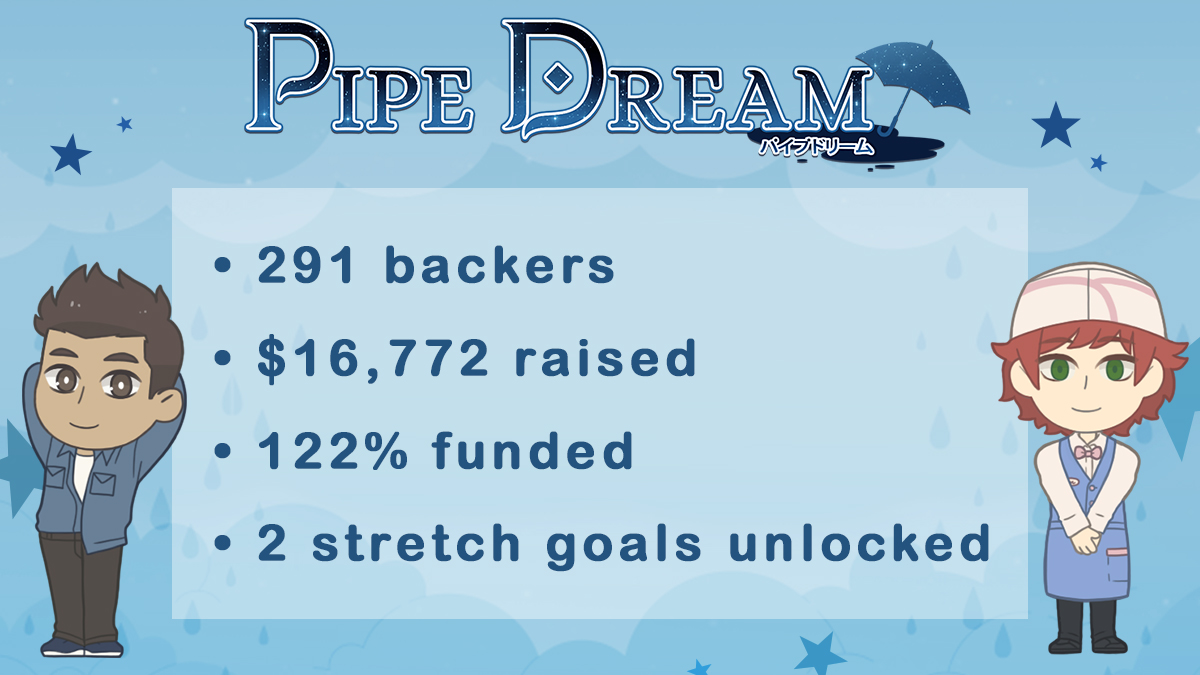 We did well enough to hit our first two stretch goals, epilogues and prologues, so I hope everyone's excited to see even more of the main cast! We know we're excited ☆
I wanted to give a special thanks to everyone here on itch.io in particular. We started putting demos here before we put them anywhere else, and the feedback and enthusiasm we got from all of you has always been incredibly encouraging for us. Thank you so much for supporting us all this time! We'll do our best to bring everyone the best game we can.
If you want to stay on top of Pipe Dream news, follow us on twitter or keep an eye on our Kickstarter page.