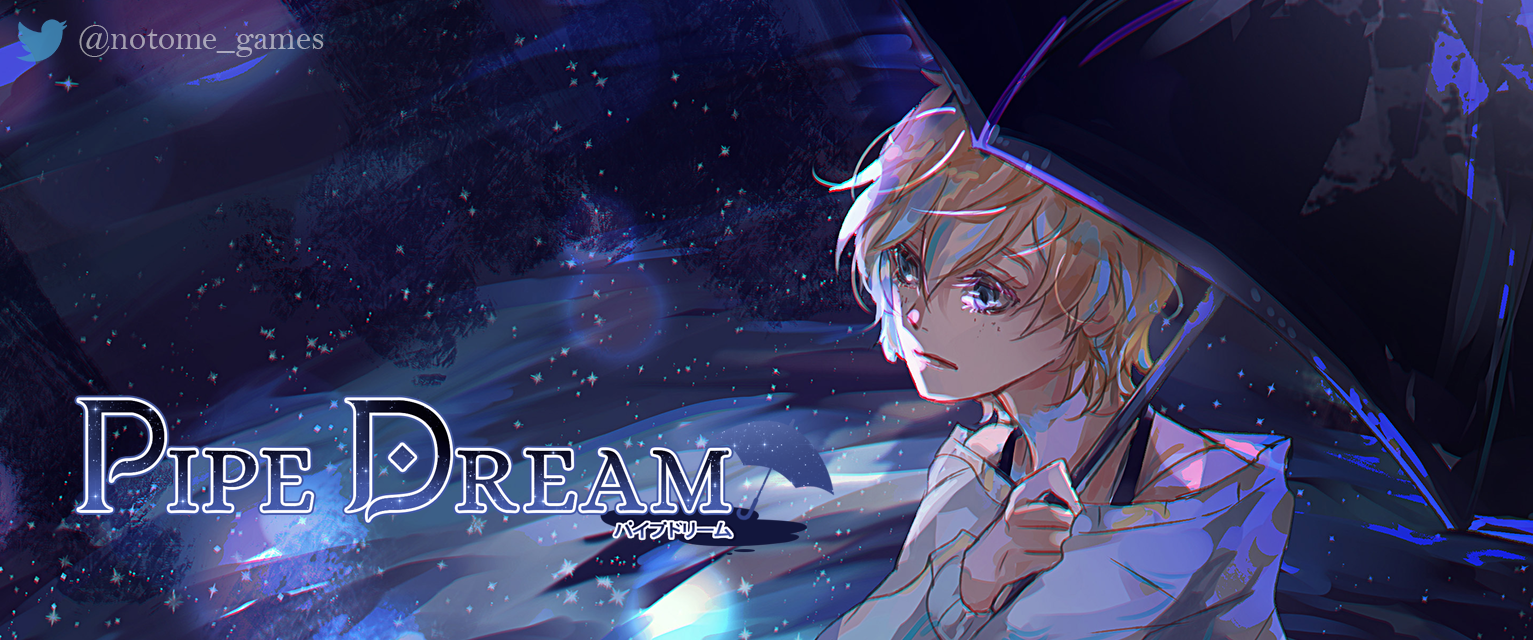 Pipe Dream™ Demo
Demo Updated, Casting Call for Character Voices!
---
Firstly, the six introduction cgs have been completed and put in game. We also have a new title screen, preferences screen, and save/load screens, as well as a beautiful new piece of music for the title screen composed by Christopher Escalante.
We're also currently accepting auditions for the character voices. We've already casted Gary, Elliot, Avalon, and Robin, but we're still in need of voices for John, Akio, and Cain so if you'd be interested in auditioning please contact us at notomegames@gmail.com.
Last but not least, the date for our Kickstarter is tentatively set for early April so keep your eyes peeled for further updates.
Thank you for all the positive feedback so far!
Files
PipeDream0.7-win.zip
109 MB
Mar 12, 2018
PipeDream0.7-mac.zip
108 MB
Mar 12, 2018
PipeDream0.7-linux.tar.bz2
105 MB
Mar 12, 2018